Thank you all in 2014 and Happy New Year!
We were happy in 2014 with so many beautiful memories.
Performances with many K-pop stars, two of gold from World Choir games in Latvia,
Malaysian Tour concerts, concerts for domestic and abroad, interviews, radio shows, TV shows, etc..
Also we start 2015 with working TBS radio show as a guest in the very early morning at the first day of January.
Thank you a lot for who loves Maytree all over the world, and wish good luck.
Happy new year! We always love you guys!! ♥♥♥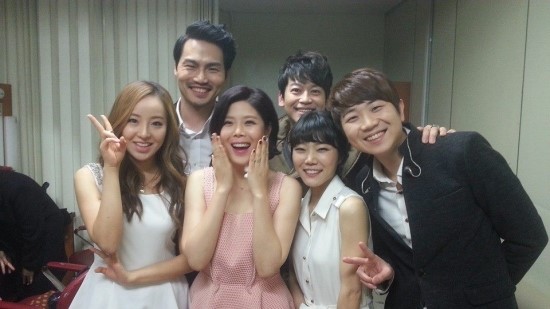 with K-pop star, Lyn. She also famouse in China with the O.S.T. the lover from the Mars(TV drama)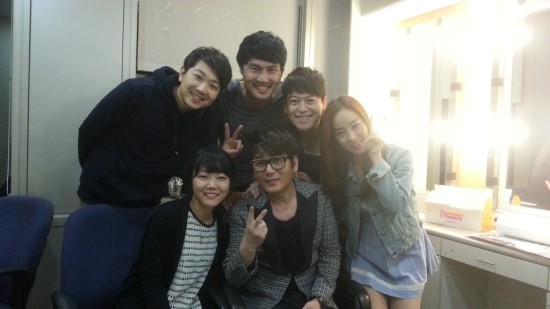 with K-pop star Shin Seung Hoon. 5 concerts at LG Art center in Seoul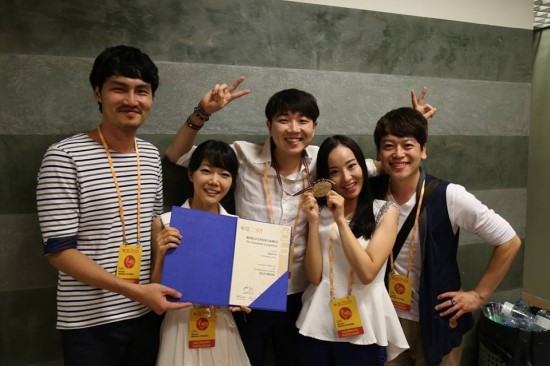 2 gold medals at World Choir Games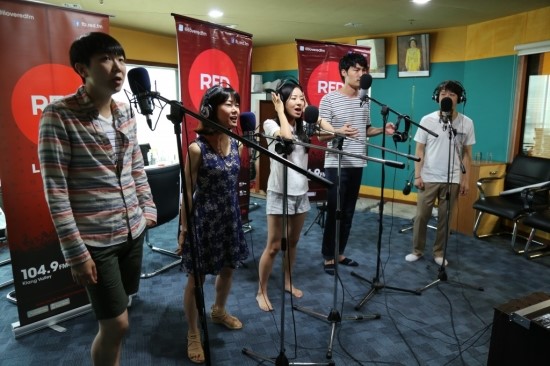 Radio shows and interviews in Malaysia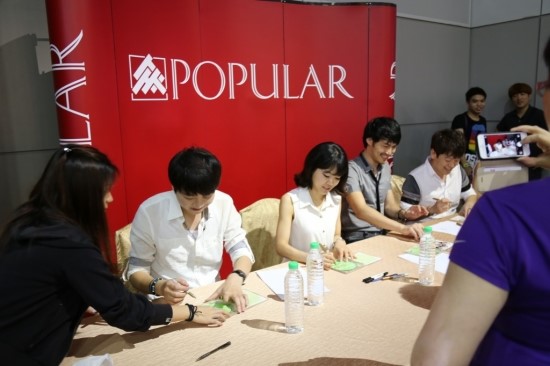 Show and promotion CD in Malaysia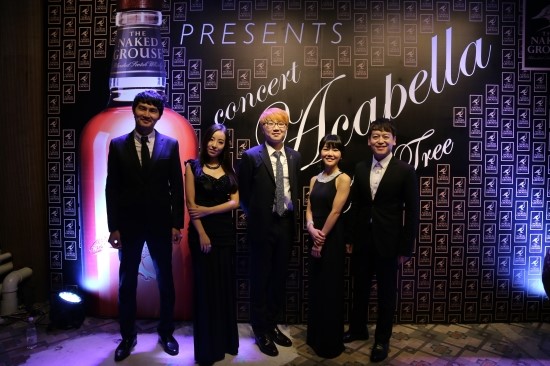 Commercial Show in HongKong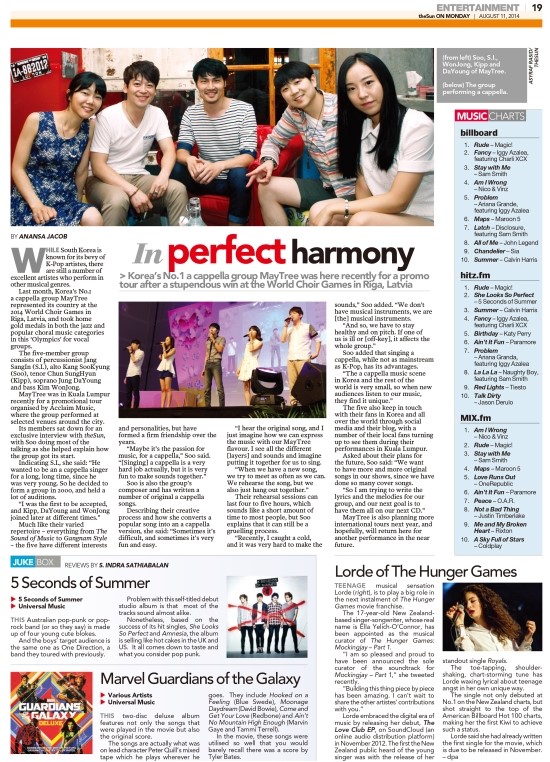 Papers in Malaysia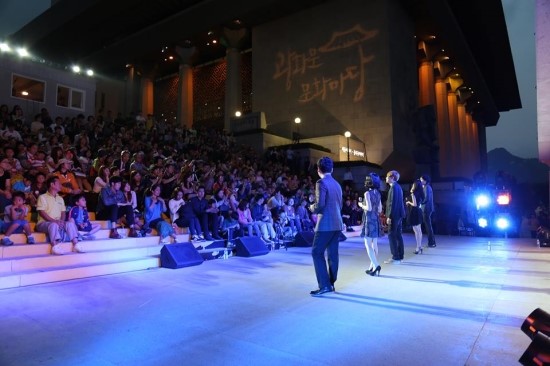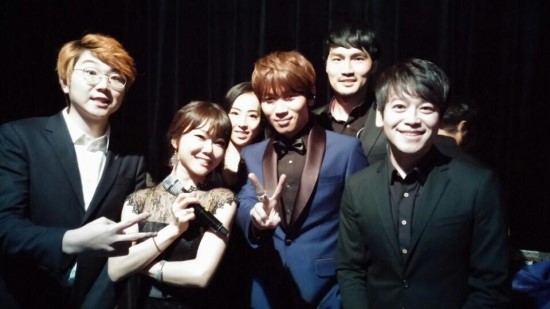 with K-pop star K.Will. we are glad to meet him again.:)